Contextual Intelligence in Value Communications: Managing Stakeholder Conflict and Building Consensus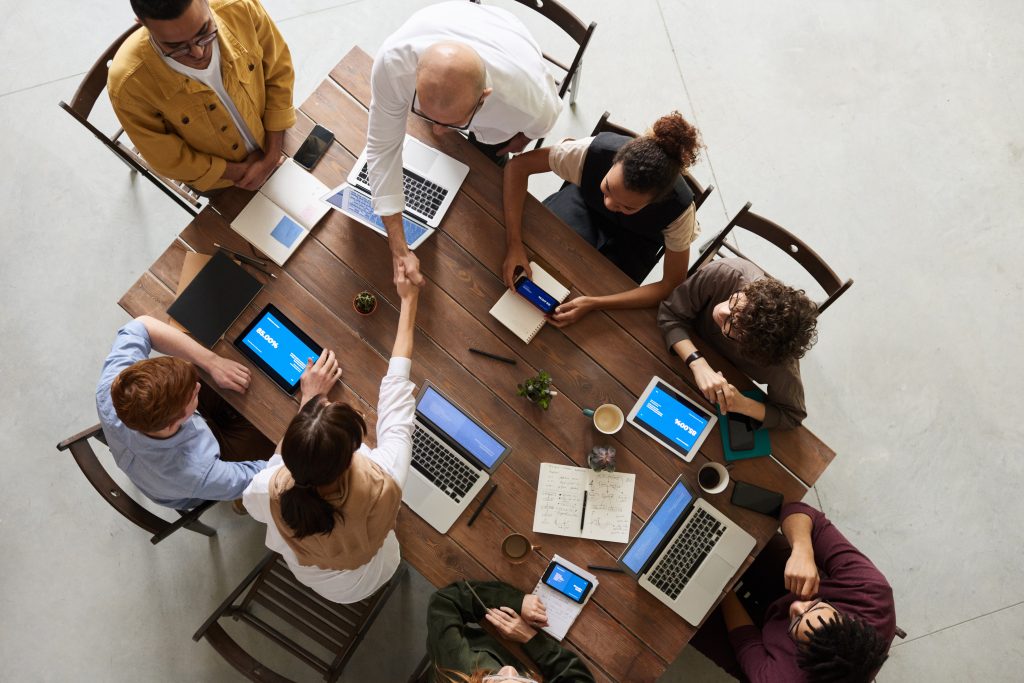 How do pharmaceutical and device teams use contextual intelligence (CI) to successfully communicate in an increasingly complex healthcare environment – one defined by a growing number of powerful, vocal, and sometimes competing stakeholders? In this post, I explore practical ways to leverage CI to achieve consensus among conflicting stakeholder opinions. The result is a process that defines a product's value fairly and creates messaging around that value to achieve your market access goals.
Think Globally, Act Locally
Pharmaceutical and device companies are caught in the middle of an ever-changing revolution in healthcare – one that demands a paradigm shift in how marketing communications are developed and disseminated. No wonder it's become second nature to focus only on science, data, and a few key stakeholders to help determine a product's value.
Companies usually take into consideration – albeit with varying degrees of success – the needs and opinions of payers, providers, and patients (the traditional "3Ps"). But what about the growing number of voices that are playing an increasing role in influencing the 3Ps at the regional, national, and global levels? Consider Centers of Excellence, caregivers, and the media, for example – all of whom 3D Communications has identified as distinct groups that may affect your product's future. And this is just the tip of the iceberg. These voices are critical and can be leveraged to play off the unmet needs a product is addressing, emphasize key data, and help define value interpretation.
In the same vein, some governmental entities have started to redefine the touchstones of "best practice." Their approach focuses on appealing to a variety of stakeholder groups and expands the concept of "evidence" into four key areas: research-, clinical-, patient-, and public-based experience. This innovative and novel model enables multiple stakeholders to work more collaboratively, weighing in on the cost-effectiveness of new pharmaceutical products, on the societal value of a drug, device, or procedure, and even on access to new treatments. It also leads to more transparency, promoting open discussion to reveal the motivations and rationales of various stakeholder opinions and beliefs.
Action Item: Determine your "go-to" stakeholders – e.g., payers, patients, physicians – then conduct a landscape and stakeholder analysis to determine the other stakeholders who may be influencing decision-making on your product.
Convene a Value Communications Roundtable
Once you decide WHOM to prioritize for your value communications, it is important to understand HOW to effectively leverage their respective expertise. It's essential to convene representatives from these groups around THE SAME TABLE, AT THE SAME TIME. At 3D Communications, we encourage clients to convene a Value Communications Roundtable that includes representatives from diverse stakeholder groups so that we can understand their individual points of view, but even more importantly, see how they influence each other. Value Communications Roundtables can reveal what stakeholders need to hear to resolve differences.
Action Item: Decide (often depending on the country) whether you want actual stakeholders – e.g., current versus former payers, or current versus former reporters – to take part in your roundtable. If former, provide each representative with the "identity" of and background information on the actual person they are representing.
The Value Communications Roundtable is where CI can be invaluable. By understanding the context underlying stakeholder concerns, product and marketing teams can work through layers of preconceptions and get to the issues behind the issues. The "how" is really a process for exchanging viewpoints that creates distance and neutralizes emotions that may underlie them. It's like unraveling a Gordian knot, with problems that seem too complicated to solve. CI can be harnessed to resolve or reorganize the Gordian knots that are present around market access. Additionally, since self-interest and the psychological "need to win" often come from organizational pressures, CI offers tactical ways to identify them.
Action Item: Encourage stakeholders to listen and HEAR what others perceive to be the issue. One technique is to encourage an exchange of what they thought they heard versus what the stakeholder actually said. This open dialogue can help neutralize and balance self-interests.
Action Item: Ask each stakeholder open-ended questions about organizational challenges, pressures, pain points, and imperatives, and exchange ideas about how untying those knots might benefit or harm overall mandates. This process can help to foster better understanding within and among key stakeholders.
Test Roundtable Messages
Once the roundtable has been completed, it's time to develop key value messages based on that learning. 3D Communications urges clients to make sure the messages are aligned and consistent across stakeholder groups since these groups interact in the real world. In addition, subset messages targeted to the issues of each group should be developed, so long as they remain consistent with the theme of the key messages.
Action Item: Test the messages across stakeholder groups at a message-testing session. The 3D Message eVAL tool enables real-time evaluation of messages within and across stakeholder groups on three levels: credibility of the message, relevance of the message, and persuasiveness of the message.
Use CI to Reach Consensus
The straightest path to consensus-based value communications lies in helping key stakeholder groups reimagine their work, and by default, their roles.
Consider the importance of context in terms of its relationship to the bigger picture. Think about how a jazz ensemble operates and thrives: the players play off one another, appreciate one another's different styles of playing, and listen and hear the distinct points of view communicated through the piece. They "reimagine" the original notes, responding to them intuitively and through improvisation, leveraging their knowledge and comprehension, and embracing shifting but fluid roles.
While stakeholder conflict mimics cacophony, conflict resolution is harmonious. Jazz players listen to and play off one another; stakeholders can also learn to listen and work together. The trick is to listen to what another stakeholder is saying, then practice accurately repeating and recapping it, using the original words.
The process takes practice. But while building consensus can seem impossible in the midst of conflicting stakeholder values and roles, CI can go a long way toward improving your value communications.