Recent FDA Changes for Orphan Drugs: What You Need to Know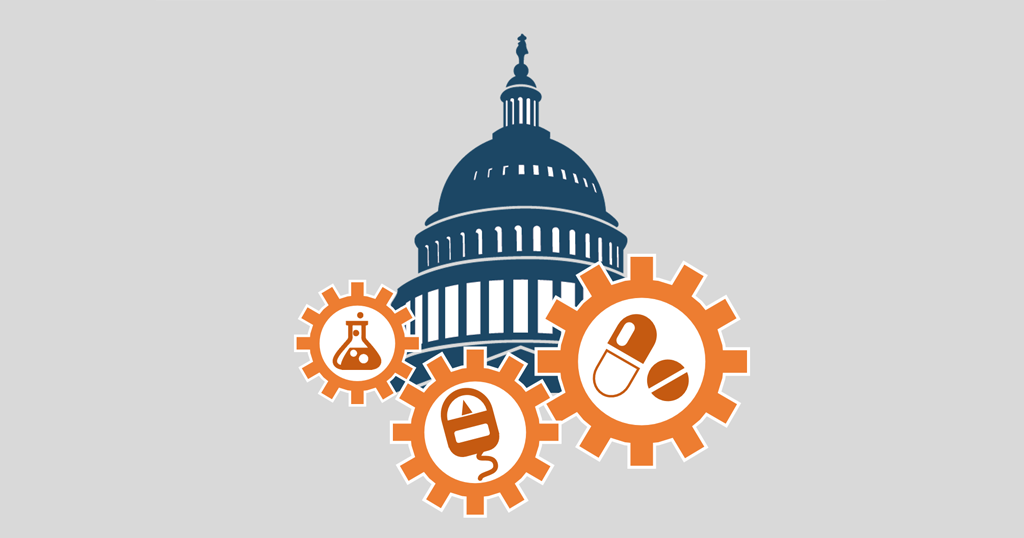 For companies wanting to develop therapies for rare diseases, there may never be a better time than now.
The FDA and lawmakers have made significant changes to incentivize pharmaceutical companies to speed up and expand development of much-needed drugs for rare conditions.
With the FDA's Orphan Drug Modernization Plan and the introduction of the Rare Pediatric Disease (RPD) Designation, the past several years have seen a real turning point. But to take advantage of these improvements you must understand important nuances as you set your strategy.
The Opportunity
Up to 90% of rare diseases are serious or life-threatening and many expedited pathways and incentive programs beyond the Orphan Drug designation are available to sponsors, including fast-track designation, priority review, and accelerated approval. In a future blog we will delve more deeply into the value of these individual programs.
Orphan Drug Designation: Administrative and Policy Changes
A little context: pharma's focus on developing orphan drugs and getting Orphan Drug Designation (ODD) for their products resulted in such a backlog that the FDA implemented the Orphan Drug Modernization Plan in 2017. The agency successfully eliminated the backlog of requests within 90 days and promised to respond to 100% of new ODDs moving forward within 90 days.
In 2018, they made good on their promise – completing review of all 507 requests within 90 days.(1) While that is likely seen as a positive step by drug developers, a short 90-day review period for a sponsor's ODD request puts more pressure on regulatory teams to develop a credible and persuasive scientific story about the need and benefit of their product.(2)
Recently, the FDA has shifted its policy on granting ODD for drugs to treat "orphan subsets" and will no longer grant ODD solely on the basis that the product is intended to treat a rare pediatric subset of a non-rare disease. In a recent guidance the FDA explains that they will now grant ODD to rare pediatric subsets of a non-rare disease only if the disease in pediatric patients is different from the adult population – or if it's not appropriate to use the product in an adult population.(3)
Understanding and leveraging the agency's ODD policy is paramount for drug companies: it not only grants them access to tax incentives and marketing exclusivity, but also helps guide early strategic development and life-cycle management planning. It could radically change a company's strategy for assets in early stages of development.
Incentives for Sponsors Developing Therapies for Pediatric Orphan Diseases
In addition to policy changes regarding ODD, the FDA is offering the incentive RPD program, which awards a priority review voucher to companies that receive marketing approval for new drugs or biologics to prevent or treat a rare pediatric disease. To take advantage of this, sponsors submitting a marketing application for a rare pediatric disease need to submit a formal request for a voucher. These vouchers are transferrable to another sponsor, and since they can expedite a therapy's time to market, they can be extremely valuable. Recently, we have seen vouchers being sold for as much as $100 million.(4)
Progress and a Bump in the Road
While there has been a lot of movement to encourage and expedite the development of therapies for rare diseases over the past decade, there has been a recent step backward in the incentives available for sponsors developing orphan drugs. In late 2017, Congress passed legislation that cut the tax credit for clinical trial expenses for rare diseases from 50% to 25% .
Still, the future of drugs being developed for rare disease continues to be bright. In 2018 a record 35 novel drugs with ODD were approved. This is the highest number since the passage of the Orphan Drug Act in 1983.(1) This shows that the changes are working and ultimately benefiting public health by making new therapies available to patients with rare diseases. For companies to take advantage of this, it's essential they are knowledgeable about – and consider – every option the FDA offers to maximize opportunities. This will advance drug development for rare diseases – a win for drug developers – and for the patients who urgently need these therapies.
References 
1 Maynard, F., Furia-helms, A. (2019, February 28). FDA Is Working to Bridge Gaps and Meet Needs for Rare Disease Product Development. Retrieved from https://www.fda.gov/news-events/fda-voices-perspectives-fda-leadership-and-experts/fda-working-bridge-gaps-and-meet-needs-rare-disease-product-development
2 The required content of a request for ODD is outlined in 21 CFR §316.20 and the Office of Orphan Product Development (OOPD) has created Form FDA 4035 to assist Sponsor's in creating a succinct and complete submission.
3 Food and Drug Administration. (2018) Clarification of Orphan Designation of Drugs and Biologics for Pediatric Subpopulations of Common Diseases: Guidance for Industry. Maryland: FDA
4 Gaffney, A., et al. (2019, May 24) Regulatory Explainer: Everything You Need to Know About FDA's Priority Review Vouchers. Retrieved from https://www.raps.org/regulatory-focus/news-articles/2017/12/regulatory-explainer-everything-you-need-to-know-about-fdas-priority-review-vouchers