Back to people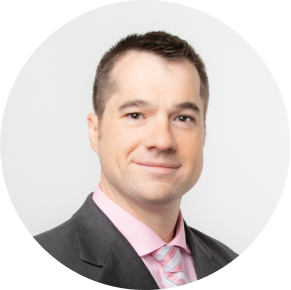 Adam George, PharmD
"When it comes to developing strategies for interacting with regulatory authorities, I encourage my clients to think 'outside of the box.' Challenging standard thinking allows everyone on the team to brainstorm multiple approaches. No one approach will always be correct – often bits and pieces of each approach come together to form a finished product that is truly innovative, based on a strong regulatory foundation, and supported by credible data."
Contact Adam
Adam is a seasoned regulatory affairs professional with broad expertise that leverages his prior experience as an FDA Office of New Drugs clinical reviewer to bring a dynamic approach to clients. He specializes in interactions with current and former US regulatory authorities; expedited development programs for rare, serious, and life-threatening diseases; 505(b)(2) new drug applications; and biosimilars.
Approach
Adam is known for his creative, analytical, and detail-focused approach to scientific and regulatory communications. He works closely with clients and key opinion leaders to create cohesive and convincing scientific messages supported by credible data presentations.
Background
Before joining 3D Communications, Adam was a regulatory affairs therapeutic area head for oncology and respiratory drugs, biologics, at Teva Pharmaceuticals. Prior to joining Teva, he spent more than six years at the FDA as a clinical reviewer in the Division of Hematology Products (DHP), Office of Hematology Oncology Products, and as a senior regulatory reviewer in the Office of Prescription Drug Promotion (OPDP).
As a clinical reviewer in DHP he was responsible for the clinical review of NDAs, BLAs, and INDs for drugs to treat hematologic malignancies. He has reviewed and recommended products to be discussed at the Oncologic Drugs Advisory Committee, as well as reviewed and recommended products for fast-track designation, priority review, and breakthrough therapy designation. At OPDP, he was responsible for the review of promotional materials for hematology oncology products and anti-infective agents. He holds a PharmD from Temple University.
Special Interests
Adam is an avid motorsports enthusiast and spends his spare time road racing and building cars. He also volunteers as a driving instructor, helping teen drivers become safer, smarter drivers.