Back to people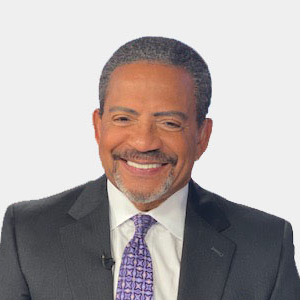 Bruce Johnson
Words matter. They can be incredibly powerful or incredibly weak. That's why it's important for leaders and organizations to know what their audience needs and wants to hear – and have it drive their message.
Contact Bruce
Approach
Bruce knows that effective communication starts with effective listening. He has spent his career as a journalist listening to people, distilling their words, and sharing their story.  He focuses on capturing their authentic voice to tell a credible, compelling narrative. His uncanny ability to connect with people, get to the root of an issue, and develop messaging that is meaningful helps corporate executives, organizations, and community leaders break through the noise and reach their audience with a message that makes a difference.   
Background
Bruce spent nearly 50 years working in broadcast journalism. During his tenure as a reporter, he won 22 Emmy Awards, was inducted into the Society of Professional Journalists Hall of Fame, secured a spot in the Washington, D.C. Hall of Fame, and received numerous other accolades for his journalism and civic engagement. After surviving a heart attack and non-Hodgkin's lymphoma, Bruce became a staunch advocate for patients and healthy lifestyles. In addition to his journalism career, he has produced documentaries and coached doctors, health care administrators, and others on how to best deliver their powerful and important messages to the public and to their own colleagues. He received his BA in political science from Northern Kentucky University and earned a master's degree in public affairs from the University of Cincinnati.
Special Interests
Bruce's special interests include biking, yoga, and spending time between DC and his second home outside Lewes, Delaware near the Atlantic Ocean.