Back to people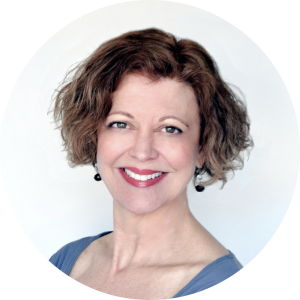 Cari Newton, RAC
"I connect with potential clients at that crucial stage in their product development, helping inspire them to listen to how 3D Communications can help support them through their most high-stakes engagements with regulatory authorities."
Contact Cari
Cari is a seasoned professional who uses her 25 years of experience in marketing and business development to cultivate strategic partnerships for 3D Communications. Cari has been integral to 3D's successful collaborations with numerous regulatory and scientific associations as well as with pharmaceutical, biotech, and device firms.
Approach
Cari's experience on many sides of business has given her a unique perspective on forming partnerships that provide value for all involved. She loves meeting new people, listening to their stories, and learning what matters to them. As director of strategic partnerships and new business development, her introduction is often a client's initial exposure to 3D Communications. Her friendly, subtle demeanor and in-depth knowledge about the regulatory approval process establish an important first impression of 3D and the amazing 3D team.
Background
Cari has worked in client, agency, and supplier roles. The first half of her career was primarily focused on retail marketing and promotions. Her interest turned to biopharma and clinical study support in the mid-'90s, which ultimately led to her focus on regulatory-approval support. Cari graduated from the Cameron School of Business at the University of North Carolina Wilmington with honors in marketing. In 2015, she completed the Regulatory Affairs Certification (RAC) with the Regulatory Affairs Professionals Society.
Special Interests
Cari supports numerous philanthropic organizations, including Rise Against Hunger, Children's Home Society, BackPack Buddies, and 3D's nonprofit Get Stuff Done 4 Kids. In 2014, she helped launch the Human Trafficking Roundtable of the New Hope Presbytery in Raleigh, North Carolina, and in 2017, she founded and currently co-leads the Triangle Women's Interfaith Group, which has over 100 members. Outside of work she enjoys traveling, cooking, hiking, gardening, and singing – but mostly spending time with her husband, their teenage son, and their little yellow dog, Bailey.