Back to people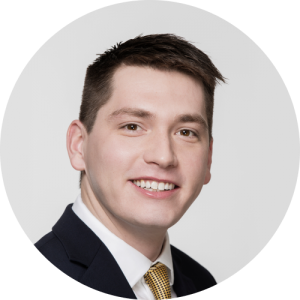 Chris Miller, MS
"There's a pervasive misconception that data should be able to speak for themselves. This is absolutely not the case. Data must be presented within the context of a compelling scientific story to be memorable and persuasive to your audience."
Contact Chris
Chris is a skilled biostatistician who brings his experience in the design, analysis, and interpretation of clinical trials to 3D Communications' clients. He leverages his statistical expertise with excellent communications and medical writing skills to integrate complex data with key messages in sponsors' regulatory submission documents and during regulatory meetings.
Approach
Chris is known for his hands-on approach to effective scientific communication. He works closely with clients and key opinion leaders to ensure that data are being presented in a clear and credible way that can be understood by a wide audience.
Background
Chris provided strategic biostatistical consulting in the areas of study design, data analysis, regulatory submissions, and FDA negotiations as a senior medical biostatistician at NAMSA. He has published more than 20 manuscripts in peer-reviewed medical and statistical journals. He holds a master's degree in biostatistics from the University of Minnesota, and a bachelor's degree from St. Olaf College, where he graduated with distinction in psychology and statistics.
Special Interests
Chris is an avid supporter of Doctors Without Borders and 3D's nonprofit, Get Stuff Done 4 Kids. In his spare time, he enjoys walking his dog around one of Minnesota's 10,000 lakes, reading, attending concerts, trying new restaurants, and traveling.