Back to people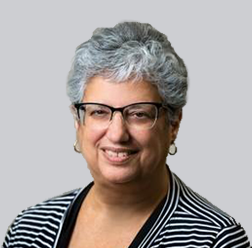 Debra Silberg, MD, PhD
"Leading drug development teams in pharma for more than 15 years has shown me that innovation occurs when you listen to what everyone on the team has to offer. Combining my experience in clinical and regulatory affairs with 3D's expertise will enable me to work across companies to get medicines to the people who need them."
Contact Debra
Debra is an experienced Gastro-Intestinal (GI) physician and a clinical development and regulatory expert who has held global positions at several major pharmaceutical companies. As the former Global Vice President and Head of Clinical Science/Development for GI at Takeda/Shire, Debra provided leadership, oversight, and expertise to program teams in Clinical Development and lead discussions with FDA and EMA regulatory authorities to advance programs in a wide range of GI therapeutic areas. 
Approach
Debra combines her expertise in all aspects of GI medicine with a natural ability and deep appreciation to listen closely to different team members' perspectives. This enables her to consider and synthesize a broad range of perspectives and recommend the best path forward.
Background
During her work at Takeda/Shire and Astra Zeneca, Debra led clinical development and regulatory programs from Phase 1 through Phase 4. She has been on both sides of the table at FDA Advisory Committee meetings, leading company teams through the regulatory process and serving for three years as the Industry Representative to the FDA GI Division.
Debra earned her Bachelor of Science degree at the University of Michigan, her PhD in Immunology from Wayne State University School of Medicine, and her MD from Albert Einstein College of Medicine. She was a faculty member in the Department of Medicine, Division of Gastroenterology at the University of Pennsylvania.  
Special Interests
Debra has been an active member of the American Gastroenterological Association, participating on many of their committees. In her free time, she enjoys traveling and reading as well as multiple outdoor activities including biking, sailing, and kayaking while spending time with her husband and two adult children.