Back to people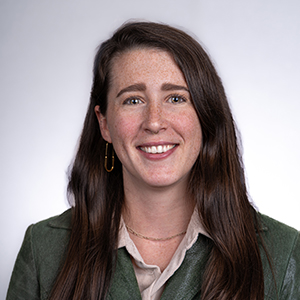 Erica Hewins
"In a world where healthcare is so important, communicating 3D's expertise in healthcare communications is an essential part of my work, and I'm proud of it. Our clients are on the forefront of so many important advances – and that means we are too."
Contact Erica
As a Marketing, Sales, and Digital Communications Manager, Erica works to raise awareness of 3D's expertise and services through social media, speaking engagements, and webinars.
Approach
Erica leverages her understanding of social media and her eye for design to ensure that 3D's materials – from LinkedIn postings and book publications to PowerPoint presentations and website updates – reflect the 3D philosophy of clear, engaging communications.
Background
Erica has worked widely in fashion and design in Los Angeles, Washington DC, and Miami. She also worked at a grassroots women and orphans' organization in Lusaka, Zambia where she created and produced a major fundraiser to showcase and sell their original designs.
Erica graduated with a Bachelor of Fine Arts in Fashion Design from Syracuse University where she was editor in chief of the university's fashion magazine. She is a member of the Kappa Alpha Theta Fraternity.
Special Interests
Outside of work, Erica runs an online shop selling vintage, upcycled, and reworked clothing. Erica is passionate about philanthropy. She serves on World Vision's Strong Women Strong World Advisory Board and has been a volunteer for many other organizations including Lotus House, Dress for Success, and Fashion Fights Poverty. Erica enjoys spending time with her fiancé, family and two dogs, as well as doing DIY projects, reading, and playing chess.