Back to people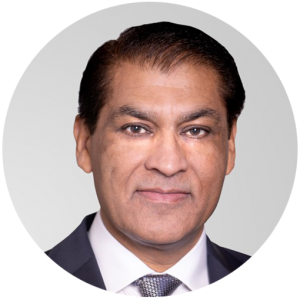 Jagveer Singh, PhD, MBA
"As a medical writer, I strive to produce fit-for-purpose documentation in adherence with good clinical practice for the greater good of the ultimate stakeholder – the patient."
Contact Jagveer
A seasoned professional in scientific and medical communications with a strong scientific background in molecular biology, Jagveer is recognized for his experience summarizing and integrating medical and scientific concepts in clinical research for regulatory documentation.
Approach
Jagveer develops briefing documents through creative mediation – distilling key issues and questions into a comprehensive but concise "briefing package" that can guide discussion and feedback from regulators. It can also help the sponsor focus on more effective pathways to market approval, identify opportunities and barriers to success, and enhance benefit-risk perspectives.
Background
Jagveer has more than 25 years of progressive experience in pioneering biomedical research, scientific communications, and successfully managing projects in clinical research and healthcare. He has been principal author of more than 25 original research papers published in peer-reviewed journals. He has written clinical development plans, clinical evaluation reports, protocols, study reports, summaries and overviews (CTD/eCTD modules 2, 4, 5), investigator brochures, and integrated summaries of safety and efficacy – in addition to research grants and business plans. He holds a PhD in molecular biology from All India Institute of Medical Sciences, and an MBA with a concentration in finance from Johns Hopkins Carey Business School.
Special Interests
Jagveer has been involved with Ekal Foundation, a nonprofit, nongovernment education initiative for outreach to tribal villages in India. In his spare time, he enjoys volunteering with Veterans Affairs.