Back to people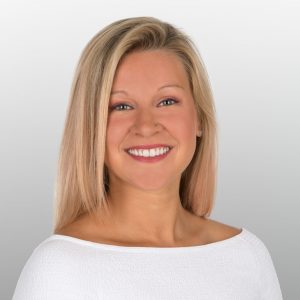 Jamie Page, MBA
"I love coming up with creative solutions to problems and helping my clients navigate the challenging FDA approval process."
Contact Jamie
Jamie is an experienced biomedical engineer who uses her FDA and project management experience to help her clients prepare for FDA Advisory Committee meetings. She specializes in interpreting data to create simple messages that help tell a story, and supporting that story with backup information.
Approach
Jamie utilizes her analytical background and unique understanding of the regulatory landscape to distill complex information into impactful messages for a targeted audience. Her keen attention to detail combined with her expert use of visual storytelling techniques provide the foundation on which she directs her client's presentations and Q&A preparation.
Background
Jamie began her career as a field clinical engineer at a start-up cardiac device company while the company was conducting its pivotal clinical trial. From there she went on to work at the FDA's Center for Devices and Radiological Health, where she held positions as a lead reviewer in the Division of Cardiovascular Devices; project manager in the Division of Neurological and Physical Medicine Devices; and designated federal officer responsible for coordinating Advisory Committee meetings. She holds a bachelor's degree in biomedical engineering, a master's degree in business administration, and a master's certificate in project management.
Special Interests
Jamie is an avid supporter of many charities, including 3D's nonprofit, Get Stuff Done 4 Kids and The Chance Foundation. She has a certification as a health coach from the Institute for Integrative Nutrition and spends her free time with family and friends, training for triathlons, and traveling.