Back to people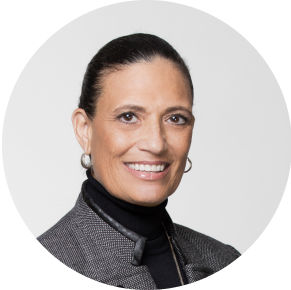 Janna Cleague
"Being of service is the foundation of my workday. I encourage people to be mindful and to be strong communicators – and do whatever I can to make daily financial tasks a little less tedious."
Contact Janna
Janna supports 3D Communications' accounting, client billing, and payroll. Her enthusiasm and passion for service help keep 3D running smoothly and in good spirits.
Approach
Janna's approach to work and life is with mindfulness, compassion, and enthusiasm. Her curiosity and attentiveness help keep 3D running efficiently, and her kindness and optimism are crucial to supporting the team. Whether making sure travel and vendor expenses are handled quickly and efficiently, supporting payroll and client billing, or in her role as an assistant, her goal is always to uplift those around her.
Background
Prior to joining 3D, Janna led a storied career, working as a program therapist, police officer, Pilates instructor, college campus chair for University of Phoenix, and academic program director for Everest University Online. She holds a bachelor's degree in communications and journalism from Fredonia State University of New York and a master's in student personnel administration, with a concentration in counseling, from Buffalo State.
Special Interests
Janna is a supporter of hospice care and of 3D's nonprofit, Get Stuff Done 4 Kids. Additionally, she supports friends and family with her end-of-life doula training. In her spare time, she enjoys long road trips, visiting friends and family, hiking, backpacking, video gaming, fly fishing, and learning the game of golf.