Back to people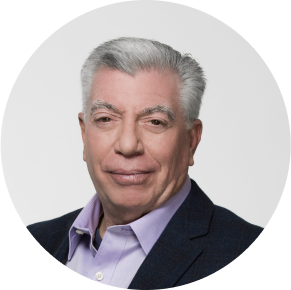 Jerry Michaels, MS
"Effective communication only occurs when you and your audience are fully mentally engaged in the same place at the same time. Be in the moment."
Contact Jerry
As a highly skilled speaker, coach, and communications strategist, Jerry has over 35 years of experience in the art and science of effective communication. He has worked with CEOs, new management, and sales in a wide variety of industries to ensure people communicate with authenticity, conviction, and the motivating persuasiveness needed to accomplish their goals.
Approach
Jerry balances the needs of each person he works with to perform at their peak capacity. He knows not only how to manage a speaker's anxiety, but also how to channel it in a positive way. His ability to make people comfortable and build confidence in their own abilities offers valuable lessons they can take with them throughout their lives. His approach is always positive and builds on the skills they already possess.
Background
Jerry holds a bachelor's degree from the University of Michigan. While completing his master's in psychology at New York University, he conducted what would become groundbreaking research on the treatment of phobias. This work led to a series of lectures and media interviews that he was woefully unprepared for. His determination to get better at each, where he exceeded even his own expectations, led him to a position teaching psychology of communication and communication strategies in the graduate psychology department at NYU. He has also taught crisis communication strategies at the Wharton School at the University of Pennsylvania and at Duke University. His combination of psychology and communication skills has led him to a long career of doing what he loves – getting people to fully engage their audience, get their message through, and enjoy the experience of doing so.
Special interests
Having just moved to Florida after a life in and around New York City, Jerry now loves swimming in the winter along with his lifelong love for exercise, his family, and travel. He is an avid supporter of 3D's nonprofit, Get Stuff Done 4 Kids, and Easter Seals, and has spent many years on the local school board and active in local politics.