Back to people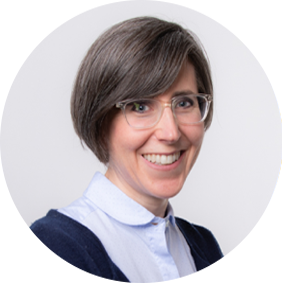 Kate Dion, MS
"I am passionate about making sure clients have the skills and messages they need to engage effectively and constructively with their key stakeholders. Mastering the art of communication can enable them to drive change in a collaborative and meaningful way."
Contact Kate
Based in Europe, Kate has built a strong foundation working with pharma executives and industry thought leaders to engage more effectively with key audiences both internal and external, from employees and upper management to policymakers, payers, and the media. A former reporter and Fortune 500 communications executive, she has valuable insights into how the pharma industry and media work.
Approach
For Kate, every conversation is a chance for leaders to make a difference – whether they're speaking to employees, shareholders, customers, or the media. She works closely with executives to cut through the noise, particularly on challenging topics like pricing, value, and access, and focus on smart communications strategies that maximize the impact of their narratives. She helps clients brings clarity to essential communications and enables them to communicate with their audiences with purpose and confidence. As a result, she can translate complex and challenging topics into authentic and convincing communications. She coaches in both English and German.
Background
Kate worked as a Reuters correspondent based in Zurich, where she covered the Swiss healthcare industry. She then moved to industry, working at F. Hoffmann-La Roche's pharmaceutical division in Switzerland, where she held numerous positions in the global and regional Europe organizations. During her time at Roche, she led the development of a pricing communications tool kit that is still widely used across the company. She holds a master's degree in modern history and German from the University of St. Andrews, and a postgraduate diploma in journalism from the University of Westminster.
Special Interests
Outside of 3D Communications, Kate loves walking in the beautiful Scottish countryside or skiing in the Alps. She enjoys being a mom to two beautiful daughters who constantly challenge her to communicate with precision, explain the "why," and always show patience and empathy.