Back to people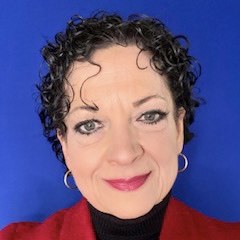 Maria Ciazza
"Authenticity in communications is critical throughout all aspects of a company – including when you're defining your brand. Clients need to know, that at 3D, we practice what we preach – communicating internally and externally with clarity, transparency, and integrity."
Contact Maria
As a marketing and business development specialist, Maria leverages her rich background in media, healthcare, and marketing to ensure that 3D positions itself in the marketplace in a way that is consistent with its mission and vision – a global leader who clients trust with their most important, highest-stakes communications.
Approach
At the core of Maria's approach to business development and marketing is her combined experience as an Emmy award-winning medical television producer, and a trusted partner in the medical, health, and wellness communities. Her journalism background, along with her understanding of healthcare, keeps her focused on making every word count. She stays true to the accuracy of messaging and helps 3D showcase its authentic voice across every channel.
Background
Before coming to 3D, Maria was the health and science producer for the CBS affiliate in Washington, DC. Over the years, she has held various communications consultancy positions in which she helped clients develop communications and marketing strategies and execute brand tactics across multiple channels. Most recently, Maria served as a clinical engagement manager for a large nutrition company. She holds a Bachelor of Arts degree in English and French and a minor in Communication from Mount Saint Mary's University in Emmitsburg, MD.
Special Interests
Maria volunteers for numerous nonprofit organizations, enjoys event planning, cooking, traveling, gardening, and long walks on the beach. Her current obsession is learning how to watch Korean dramas without the need for subtitles.