Back to people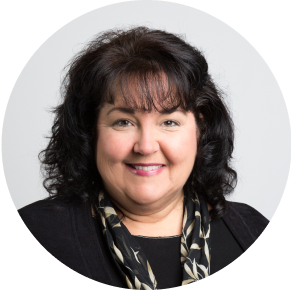 Suzanne Woolford
"Things turn out best for the people who make the best of the way things turn out. This is the motto I live and work by – and it's what guides me in how I help 3D clients."
Contact Suzanne
Suzanne brings over two decades of advertising, communications, healthcare operations, and administration experience to 3D Communications' operations team. She is recognized for her ability to efficiently manage internal processes and systems to optimize client interactions.
Approach
Suzanne's approach is rooted in the idea that every solid business requires a sturdy infrastructure. Her passion for maximizing business operations is at the foundation of her work. Her flexible thinking allows for evaluation and evolution. She is quick to identify ways to improve processes and procedures that better serve 3D clients.
Background
For more than 15 years, Suzanne was in advertising and integrated communications at mid- to large-sized agencies in Chicago. Her integrated communications experience led her to her next venture as an account operations manager with a small-business division of RR Donnelley, where she managed a $1 million off-site graphic design business. For the next 10 years, she was the executive administrator of the Publicity Club of Chicago, a nonprofit public relations association. Prior to joining 3D, she was an executive assistant at Vizient.
Special Interests
For many years, Suzanne has been an active supporter of the parent/teacher association at her children's schools, as well as the local park district. In her spare time, she likes to spend time with her family and enjoys the arts, photography, and meditation.