Time to Get Real About Real-World Evidence – More Action, Less Talk Could Accelerate Access to New Medicines, Pharma Industry Experts Say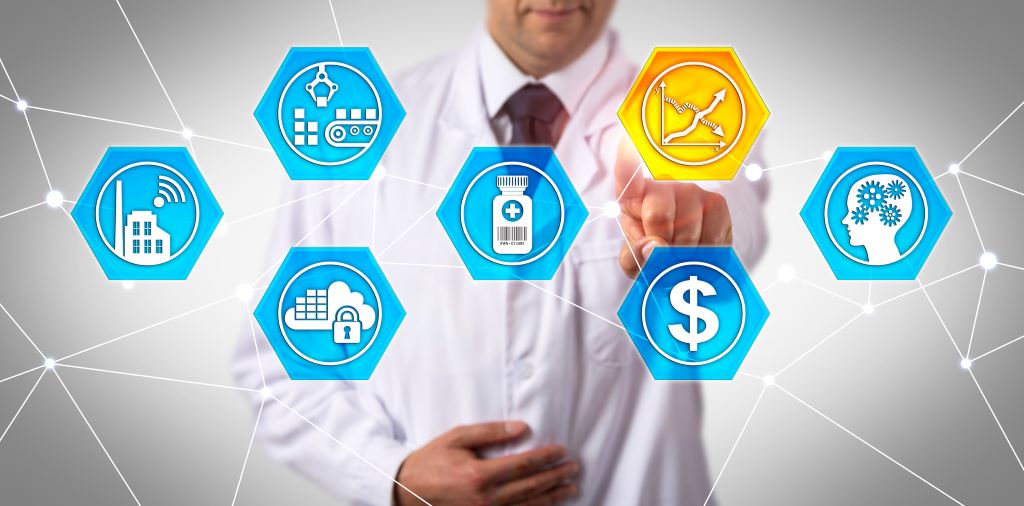 Real-World Evidence, or RWE, could shorten access timelines – but it will mean regulators and payers will have to evaluate innovative medicines more systematically, pharma industry experts said at the 2021 World Evidence, Pricing and Access (EPA) Congress earlier this month.  The wide-ranging panel at EPA included senior leaders from Pfizer, Novartis, and Sobi, as well as payers and investors.
Although RWE has been talked about for a while, regulators and payers have been reluctant to consistently use these data to assess the clinical and economic merits of medicines. But this may be changing due to some key developments.
For a start, the pandemic has made it more difficult for the pharma industry to run Clinical Trials, and these disruptions could be long-lasting. Meanwhile, the explosion of digital tools, such as Artificial Intelligence, could make it easier and more efficient to collect and analyze RWE, helping to plug the emerging data gaps caused by the pandemic. Added to all of this, is a renewed sense of collaboration amongst stakeholders,  which may also increase the willingness to make greater use of RWE to ensure timely development and access.
For Indranil Bagchi, Global Head of Value & Access for Oncology at Swiss pharmaceutical company Novartis, this is a welcome development, especially when it comes to assessing the value – and speeding up the accessibility – of innovative medicines.
"In the end, it's the uncertainty which gets in the way of making medicines more accessible, more affordable. So, if you can use the real-world evidence to complement the clinical trial data, I think we can see medicines reaching more patients and much faster," Bagchi said.
The COVID-19 vaccines are a case in point. Global drug watchdogs acted swiftly to make the vaccines available and are now monitoring rich RWE datasets for any safety or efficacy issues that may emerge post-launch. So far, it looks like society is reaping the rewards of this approach.
"Rapid regulatory reviews and emergency use authorizations have led to an even more rapid capture of real-world evidence," said Diane Munch, Head of Global Pricing at Pfizer.
"We're finding RWE has the ability to reinforce and convey the data, the results, and the science to a wider audience," she said during the panel discussion.
Munch now wants to see all stakeholders capturing the progress achieved through the accelerated review process and applying these learnings more broadly.
"Big primary care trials take years, so how do we systematically launch real-world evidence studies when the product launches, as often there can be a bit of a lag time?" she said.
Jennifer Cain, Global Head of Patient Access and Community Engagement at rare disease company Sobi believes regulators and payers need to be ready to embrace more dynamic appraisal approaches.
"The future will require real-world evidence and I foresee that the greater collaboration with regulators and payers to facilitate accelerated patient access will require conditional Marketing Authorisations and conditional coverage with a requirement to generate this kind of evidence," said Cain, who is also a board member of the Medicines for Malaria Venture (MMV).
Looking Back to Move Forward
Looking beyond RWE, Cain said a broader blueprint for ensuring drug affordability and accessibility may already exist; she points to the open-sourced discovery and funding partnerships with multiple pharma companies and governments at MMV.
"Over the last 22 years, this has brought 13 molecules to market that treat malaria. And more than 2 million people have been saved. I think if you look at this as a model of future collaboration, this is the way we're going to be developing medicines. It's also the way that we'll be bringing them to market and creating access," she said.
Reducing waste in the healthcare system will also be crucial for making medicines affordable, Michael Schroeter, Co-Head of Sustainable Healthcare Equity at HSBC Asset Management, said.
"Our health care systems are economic and operationally very inefficient," he said. "And I think that the possibility to actually reduce waste is a huge opportunity. From an investor standpoint, the sustainability of investments is increasingly becoming a prerequisite for investment. And this goes beyond today's ESG scores, but also increasingly includes affordability and access to medicines."
Meanwhile, Charles-Etienne de Cidrac, Health Director at an insurance company, Axa, would like to see a greater emphasis placed on the prevention of chronic diseases.
"One of the many adverse consequences of COVID is that we have lost sight of chronic conditions. Cardiovascular disease kills 20 million people a year. We need to invest far more in the prevention of chronic disease, and we should place a very important focus on early detection of these chronic conditions because they are really what is bankrupting our healthcare systems," he said.
As with all conundrums, the answer to ensuring patient access to the latest medicines when resources are tight will require multi-faceted responses from all stakeholders. It looks like underpinning them all may well be RWE. Could it be that RWE's moment has finally arrived?