Purpose-built. State-of-the-art.
Practical to use.
Our technology is all about simplyifing your life and making you a more effective communicator.
3D Q&A Lifeline™
Help your team communicate the right information at the right time. Send slides, data, and messages – in the moment and behind the scenes.
Our technology gives your presenters real-time support when they need at most – when they're center stage and under pressure. It also provides global teams continual live, realistic, in-role Q&A practice so they're ready to answer the toughest questions from their most challenging audiences.
3D Message eVAL™
Avoid "message disconnect" and uncover what will resonate with your most important audiences. Go beyond siloed, one-dimensional message testing.
Our process tests messages across stakeholder groups – how they're heard in the real world. Discover how key stakeholders influence each other in a dynamic environment so you find the common ground among your most important audiences.
3D Remote Coach™
Take your communication skills to the next level – anytime, anywhere. Get world-class coaching with real-time video playback so you can immediately adjust how you come across to your audience.
Our platform gives you the opportunity for perfect practice. Align your content, voice tone, and body language to maximize your message and communicate with confidence – all from the convenience of your home or office.
3D BioFeedback™
Ensure your messages and slides stand up to the scrutiny of your toughest critics. Pressure-test your presentation with real-time, unbiased feedback to get the unvarnished truth about what you're communicating.
Our customized iPad application enables expert panels to react to every slide in your presentation and cast confidential votes to ensure no one is influenced by "group think." Prompt immediate discussion with instant analysis to iterate and improve your presentation.
3D Pinpoint™
Find the right slide in a flash. Confidently display exactly what you need – when you need it.
Our customized slide recall technology helps your team locate specific slides in seconds. Give your team the power to help speakers answer questions with the right data and visuals under pressure.
3D Accord™
Work more efficiently and effectively with secure and streamlined document management.
Our web-based, password-protected document management portal is based in SharePoint. Securely develop and manage your team's work product and maintain version control through an easy-to-use system.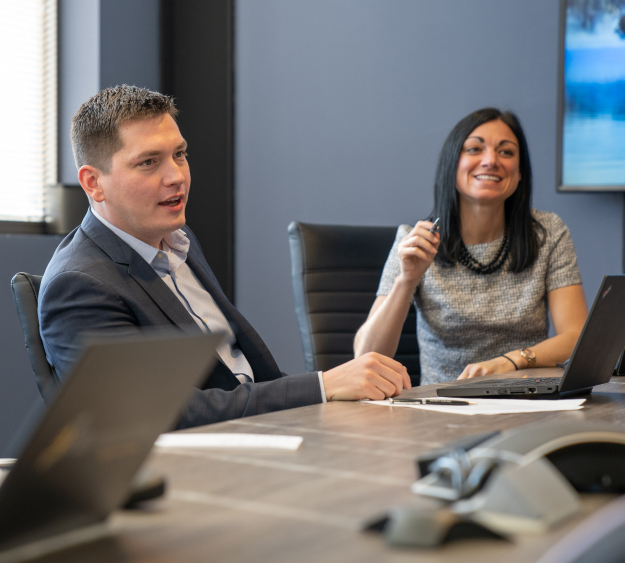 People Power
We bring decades of expertise – and dedication – in highly technical and complex fields. Our difference? We roll up our sleeves and work side by side with you to get it done.
Meet Our Team