Back to people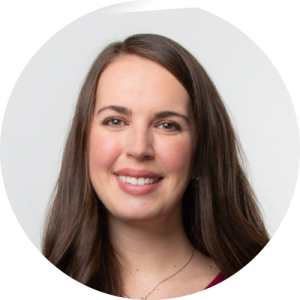 Shannan Delehanty
"I am passionate about creating uniquely tailored messages for our clients in order to help them effectively deliver complex information in a manner that is both impactful and memorable."
Contact Shannan
Shannan is an experienced healthcare and communication strategist, recognized for her detail-oriented nature and understanding of how to tailor specific messages. As a project manager, she prepares clients for FDA Advisory Committee meetings by developing custom slides, managing project timelines and milestones, and coordinating meeting logistics.
Approach
Shannan's approach to her work at 3D Communications is based on the belief that complicated information must be specifically tailored to each audience and presented clearly and concisely. She is known for her attention to detail and leverages her organizational skills to efficiently prepare clients for high-stakes communications and engagements.
Background
Shannan began her career as a project manager for a small educational conference company, where she produced healthcare and pharmaceutical events. Most recently, she has used her research and communication skills to develop educational materials for the Ryan White Program at the Boston Public Health Commission. She holds a master's degree in health communication from Emerson College and a bachelor's degree in microbiology from the University of Maine.
Special Interests
Shannan is an avid supporter of 3D's nonprofit Get Stuff Done 4 Kids. She enjoys spending time with her family, exercising, and traveling.